Neotype was a Russion producer of typecasting machines. At the moment, we lack a complete overview of the produced models, we will mention the models we come across here.
Neotype Model 2N-104 Rossija. This type was the Russian version of the Linotype Model 16. The machine on the photo was build in 1989.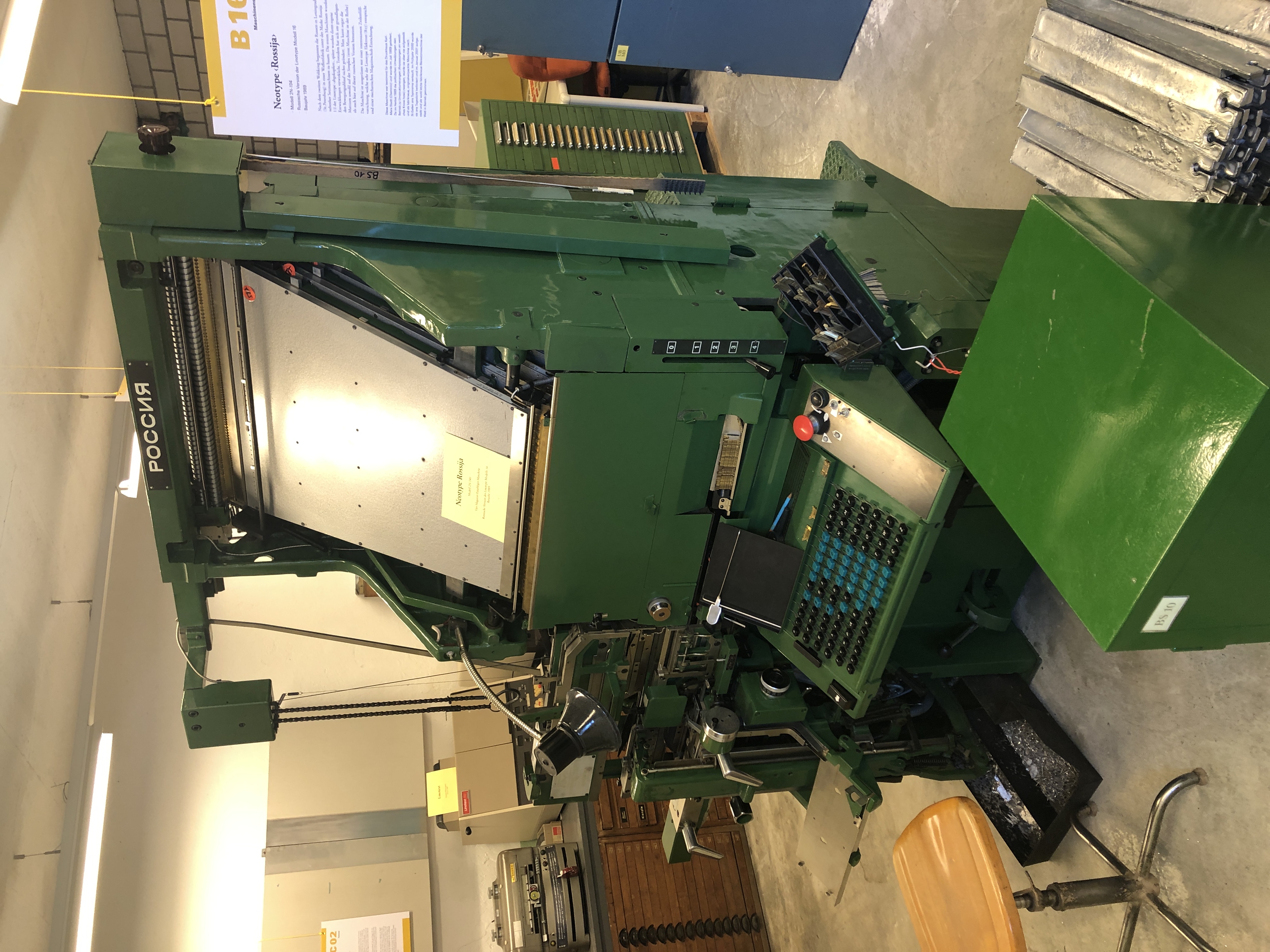 The photo of the Neotype Model 2N-104 Rossija was made at the Typorama museum, Switzerland.
c 2022 Maarten Renckens. All rights reserved.