This typeface, named "Schrijfmethode Bosch" (Writing method Bosch), teaches young children how to write correctly. Each symbol refers to a movement with the pen. Those movements teach children how a letter is constructed, exercise their fine motor skills, and ultimately teach them how to write.





The typeface contains upercase, lowercase, punctuation, ligatures, and custom letters for the beginning and end of a word. Because its extra functions needed to be accessible fast, a carefull planning on the keyboard was required.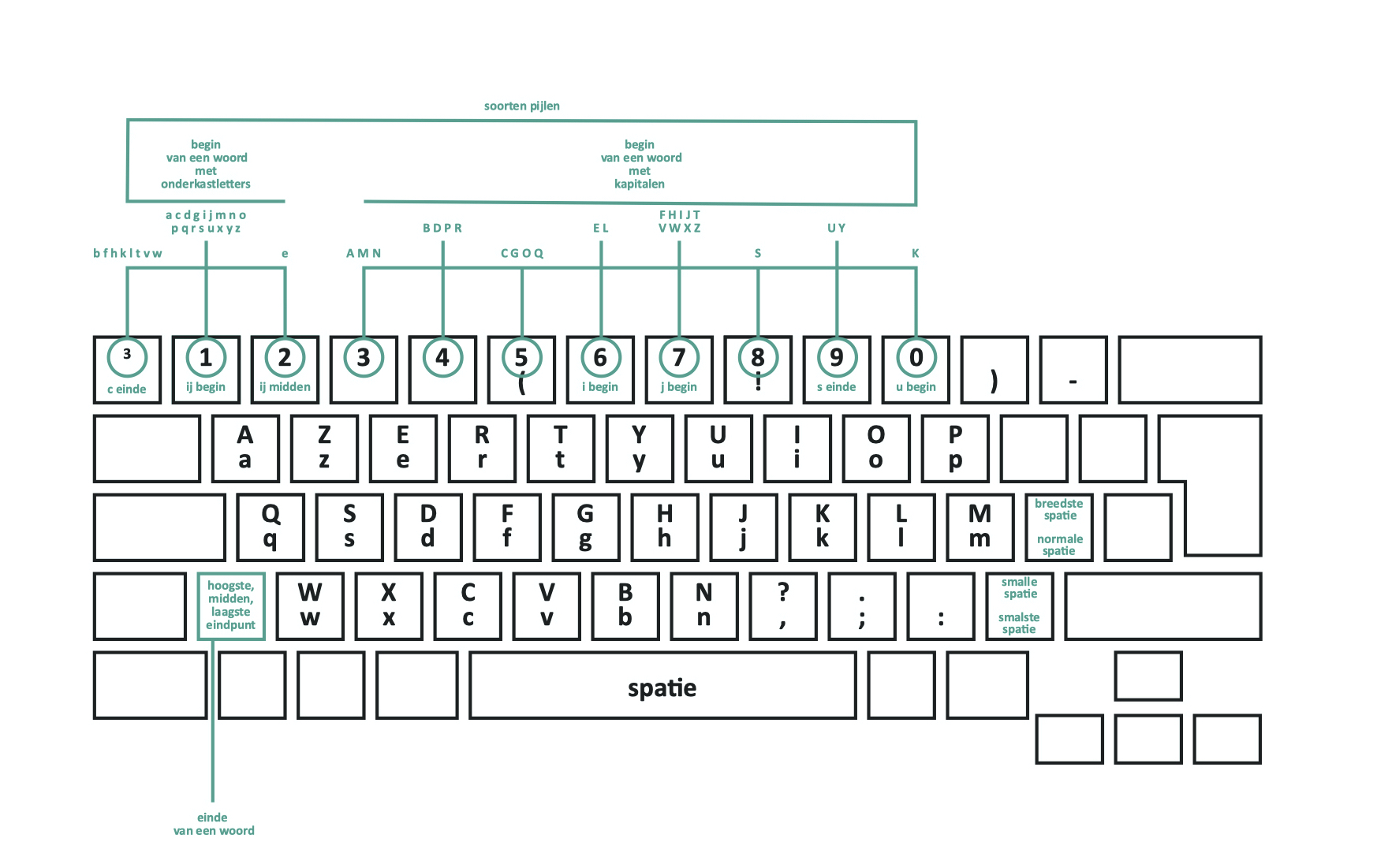 The typeface is implemented in the books of 'Schrijftrein', a process oriented writing program for starting and evolved writing in basic education. Schrijftrein can be used within any language and reading method: schrijftrein.com.
Maarten Renckens coordinated the development of the typeface and developed the features. The project was realized together with Ann Bessemans and Kevin Bormans.